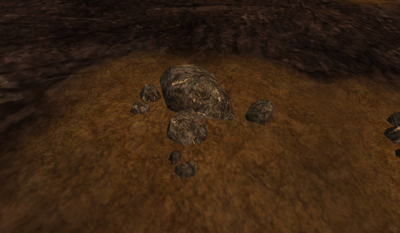 The most basic of metals, Bronze Bars are crafted from Copper and Tin Ore.
Crafting
A Smelter and the appropriate tool, Smelting Tongs or Dragon Smelting, is required to smelt the ore into bars. The formula to make the bars can be found in the beginner, journeyman, expert and master versions of the Bronze Bar formula.
Locations
Edit
There are several locations to find copper and tin ore, including, but not limited to:
Ad blocker interference detected!
Wikia is a free-to-use site that makes money from advertising. We have a modified experience for viewers using ad blockers

Wikia is not accessible if you've made further modifications. Remove the custom ad blocker rule(s) and the page will load as expected.